Become a Transfer Operator With TO
Become a transfer operator with TO
3 steps to becoming a transfer operator
1 SEND US your price list (including all taxes and charges), transport License and Public Liability Insurance
2 CONFIRM with us a few options
    a  Set rates or ad hoc?
    b  What transfer types you can provide?
    c  You are happy with our payment terms
    d  You can accept bookings up to 48 hrs before travel
    e  Your cancellation policy
    f   Your contract details
    g  Supplements and services
3 SIGN our Agency Agreement
We'll then send you your TO login and you are ready to go!
Who are TO?
We are an award-winning transfer group, by becoming a transfer operator you'll benefit from all the opportunities from our award-winning brands.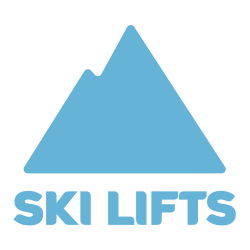 Ski-Lifts transfer over 70,000 passengers a year via a trusted network of partners, offering airport transfers to ski resorts in 12 different countries across Europe and North America.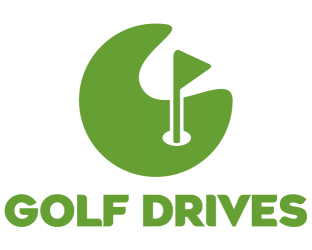 Golf-Drives are the golf transfer specialists. Taking the hassle away from using public transport or arranging transport on golf holidays, from the airport to hotel, hotel to golf course and between courses, in 14 countries.
Sea-Lifts specialise in transfers from airports or cities to major cruise ports, sailing marinas and surf destinations across Europe. As well as scuba hotspots in Europe and on the Red Sea.
We have comprehensive experience in the travel industry, which has enabled us to build an unbeatable transfer service in different travel sectors. As well as ready-made solutions we also provide bespoke solutions to meet the travel needs of some of the world's leading brands.
Why become a TO transfer operator?

Reputation
---
Trusted by the travel industry for over 15 years. They know that their customers and reputation are safe with us. Ski-Lifts have won the World's Best Transfer Operator for the last 3 years running and have a rating of 9.1 out of 10 on Trust Pilot.

Passenger Volumes
---
We understand what it is like to be a transfer operator. We started life as a transfer provider, so we know how difficult and demanding it can be. We've built our transfer operator system to be as easy to use as possible. We value your business and understand that your success and building long-term relationships are critical. Also, it's not just about the cheapest price – quality, service and availability are more important.

Marketing & Sales Investment
---
We already have massive contracts with travel businesses, won by our sales team to make more transfer bookings available to our transfer operators.
Our sales team are networking and attending events to constantly win contracts with brand new clients who cover multiple territories. Also, our in-house marketing team have dedicated their time to increase bookings through SEO, PPC, email and social media.

Valued Partnership
---
Backed by agreements with some of the biggest companies in the travel sector, we have mobilised our dedicated sales and marketing teams to address the ever-growing tourism markets in each of the verticals we cover. By working with you will have access to the thousands of passengers who already book transfers through us. The numbers are growing. As a business, we've already transported more than 70,000 passengers last year.
What you get with our partnership
  Outstanding Customer Service
You'll be assigned a dedicated account manager. They'll be on hand to discuss your requirements, someone you can give feedback to and get suggestions from.
  24/7/365 Support
Our operations teams are always contactable to handle enquiries relating to live transfers.
  Less hassle and admin
We deal with all customer enquiries and booking changes up until the day of travel. This will cut down on your admin time, meaning you can focus on what you do best, delivering the best possible service. We make as few demands as possible – we send bookings by email and we ask for pick up times the day before.
  Prompt payment
Prompt payments are important to us, so we pay within 14 days from receiving your invoice, after the month of travel. Talk to us about your requirements.
  We create long-term relationships
We value you as a partner and understand that your success is our success.
Easy to use solutions
Transfer Operator Account
We've made our account area as easy to use as possible.
✓ Search for bookings by a certain date & extract a spreadsheet of the bookings
✓ View pending availability requests & accept/decline bookings
✓ View list of rates you've provided
✓ View all accounts details & contact info
API
Use our API to automatically input our booking details into your system and also automatically confirm your pick-up times for transfers in our system.
What's important to us?
Values
Obviously, price is important to us, but we're not looking for the cheapest transfer operator at the expense of our values. Customers safety and reputation are paramount, so we're looking to work with the best partners. We value; reliability, safety and service levels, above all else.
Availability
Availability is important to us, as we want to know that if we commit to working with a supplier, that they will work to service all of the bookings we bring – we don't want to invest in getting bookings only to find they can't be serviced.
Long Lasting Relationships
We're looking to build long-lasting relationships with our transfer operators. We want to work with people who want to build a partnership which will last over time. Which will work for us, you and our customers. When we all win, things grow and develop